Here at Projema we offer a complete range of project management services in London and surrounding areas. We deal with all aspects of residential and commercial construction project management including but not restricted to commercial project management services such as Architectural services, feasibility, refurbishment, interior design such as full office fit out management services and residential project management services including external design, extensions, loft conversions, planning applications and site management.
From Conception To Completion
We have a project manager that can work with you to understand your requirements and get the planning process for your building works underway, whatever the project, leaving you with more time and less problems. Below you can find more information about some of our main project management services and processes.
---
Project Feasibility
Our first and most important service is our initial Consultation Service. During which you discuss with us your ideas about the project, your needs, your vision, your likes and dislikes. We will discuss construction systems, specifications, budget and schedules then when we have a good understanding of your wants and needs we will assess the project and advise on how we could best fulfil your needs and help you make your vision a reality with the best possible standards. Whether you require a refurbishment, new build, small Extension or ideas, Projema's team of building professionals will ensure the job gets done right, at the best value, and on schedule.
Planning
We can assist you with a selection of Architects, designers, ideas and submissions to planning authority if required.
Scope Of Works
From the plans drawn up we prepare (with Architect/designer if appropriate) all the necessary documentation, to issue to contractors. Sub-contractors, tradesmen, however the project is best suited to be completed. Timeline plan
Design & Build
Design and build is one of the three procurement routes for projects, as it allows a fully integrated team to work together on the project from the beginning.
Some of our clients have asked if we can take the whole responsibility for the design and build of their project. Where we source supply the design and the procurement of all of the construction services.
Whilst this will don't distract from our commitment to the project it gives us overall responsibility for delivering the entire project. This is more favourable with our Commercial customers.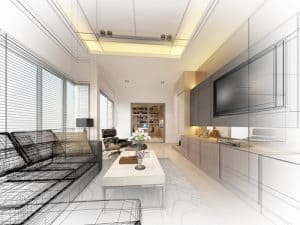 We can be appointed to carry out the all the design work, or if the client wishes us to have greater influence over the design and specification. We would appoint directly the individual contractors to carry out the necessary construction. Some of our Clients have their own in-house design so we are very flexibly in how we work with you to achieve the best results.
Design and Build contracts can be awarded on either a fixed price, lump sum contract,  but price certainty is then dependent on not making any subsequent changes as these could prove to be expensive.
Structural Engineer
Whether it be a small extension, loft conversion or new build there may be a requirement for a structural engineer.
Our Structural engineering services are available for either a small extension, a major refurbishment or new build. Working with a selected structural engineers based in various areas part of the Uk, depending on the location of the work.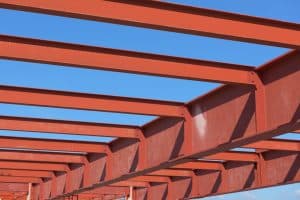 Our structural and civil engineers, are able to provide you with calculations and drawings to prove structural adequacy of elements of your house. So if you want to put a beam in, or take a wall out or add a loft extension, we can design the alterations for you. We provide calculations and drawings for schemes including new build houses and office blocks, as well as rejuvenation schemes and alterations schemes. Contact us for a free no obligation quote.
Architectural Services
Our architectural/Design services are available for either a small extension, a major refurbishment or new build. Working with a selected range of architectural design consultants based in various areas part of the UK, depending on the location of the work.
Tendering
Selection of approved contractors for the tender process, state of affairs, history, financial standing, suitability, recommendation checks. Availability.
Tender Assessment
Collating all the relevant tender return information and evaluation, assessment, and detailed extraction of specific information. Draw up contract.
Negotiation
We work with you to negotiate the best value for money (not always the cheapest is the best)
Site Management
We work on your behalf to help with the site set-up and considerate constructor, quality of work, timing of work, valuations, problem solving, negotiation,
Final Sign Off
We assess works carried out, obtain necessary statutory documentation, Warrantee agreements, Hand over and Final Sign Off
If you would like to contact us for an informal discussion about your project then you can find all our details on the contact page. We offer a free no obligation discussion to talk through your plans and ideas. We look forward to working with you…
Project Management Services London